1960 - 1969 Tributes For Police And Military K9 Handlers
Note : Some of these tributes are for those that were not line of duty deaths.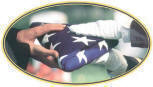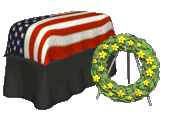 Flashing star on both sides of officer name indicates both officer and K9 were killed in line of duty



Bob Brede

November 16, 1967 - Vietnam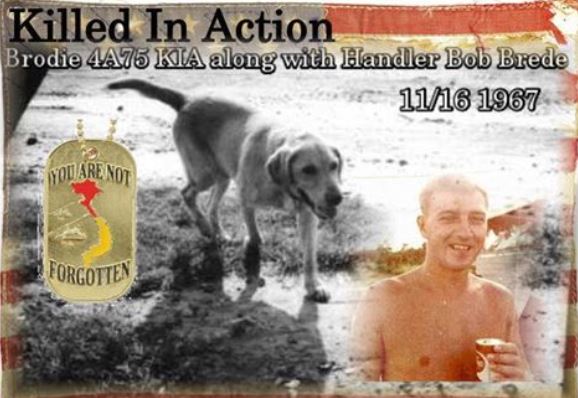 K9 Handler Bob Brodie was killed along with his K9 Brodie on 11/16/67 in Vietnam.

Patrolman William T. Fortye
October 28, 1966 - Las Vegas, Nevada - Age 32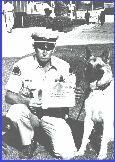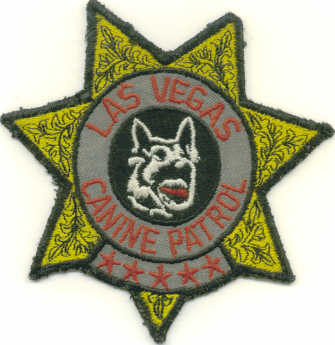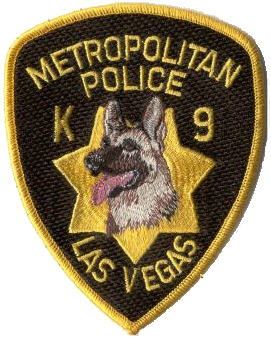 Patrolman Fortye, 32, was shot and killed at 0220 hours on October 28, 1966 with his own weapon after conducting a traffic stop on Highland Drive. During the stop the suspect began to struggle with Patrolman Fortye and was able to gain control of his weapon and shot him three times, two of them superficial, and the third a fatal chest wound. The first officer to arrive found Officer Fortye with his police cruiser, engine running and with all lights on. Officer Fortye was lying dead beside the left front tire of the cruiser--his tie ripped off, his shirt torn and pulled apart. His hat was underneath the front grill of the cruiser, and his handcuffs lay near the right front tire. The ground was spattered with blood. On the hood of the police cruiser was a driver's license bearing the name of Thomas Cornelius Howard. His K-9 partner "Burgie" standing faithfully by his side. Before the killer fled, however, Fortye's police dog "Burgie" attacked the suspect, ripping the man's clothing and mauling his hand. Patrolman Fortye had been with the Las Vegas Police Department in Nevada for five years and was survived by his wife and six year old daughter.
The suspect was later apprehended a short time after because of the dog bite. Thomas Cornelius Howard and Barbara Louise Howard were charged with killing Officer Fortye. The suspect was convicted of first degree murder and sentenced to life.


Officer Eugene Yoakum
September 27, 1964 - Alexandria, Virginia - Age 31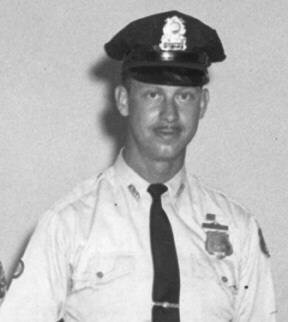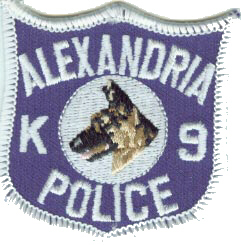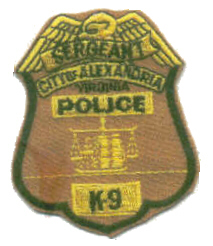 K9 Officer Yoakum, 31, was shot and killed on September 27, 1964 while responding to a call of unknown trouble at an apartment complex on Seay Street at 1:30 a.m. He was shot in the chest with a 38 caliber revolver by Fred C. Stull, 23, of 2906 Seay Street. The sequence of events leading to Yoakum's death and the death of Stull from shots fired by privates David Largen and Earl Caknipe began with a "trouble call" to Alexandria Police Headquarters at 1:28 a.m. from a man who identified himself as Leroy David Beasley of 2905 Seay Street, and said that Stull had "gone berserk" and beat him unconscious. The dispatcher at the police headquarters alerted Largen who was patroling in the area. Largen said that when he arrived at 2906 Seay Street, Stull, armed with a revolver, was standing in the doorway of the apartment building. When he ordered Stull to drop the weapon, Stull threatened to shoot and was prevented from doing so by Dennis Perry of 2902 Seay Street, who grabbed his arm and tussled with him. Largen returned to his cruiser to call for reinforcements, and was joined within minutes by Yoakum and Catnipe. Stull, Largen said, was in the doorway, brandishing a knife which he was holding in his left hand. He and Yoakum were near the curb, 20 feet from the front of the apartment Largen said, and Catnipe began to approach Stull, telling him to throw down the knife. Instead of discarding the weapon, Stull brought his right hand from behind him and began firing. One of the shots struck Yoakum in the chest. Largen and Catnipe returned the fire and Stull fell dead in the doorway of his home. Mucho watched over his fatally injured partner until Private Yoakum was taken to Alexandria Hospital. He was pronounced dead at 2:20 a.m. Mucho was later given to the Yoakum family. The week before Stull was charged by Fairfax County Police with being drunk in public and with assaulting an officer in the booking room at the Groveton Sub-station. K-9 Officer Yoakum attracted world-wide attention to himself and his K-9 "Mucho", when he strapped a receiving set to the dog's harness and trained him to respond to commands via walkie-talkie. In his first year, Private Yoakum was cited for his bravery in a shoot-out with supermarket burglars. In 1960, he joined the Canine Corps. Eugene served in the Marine Corps from 1950 to 1954. Private Yoakum had been with the Alexandria Police Department in Virginia for ten years and is survived by his wife Elizabeth Marie Yoakum; daughters Marian and Sharon and a son Tyron Yoakum.

Officer Paul McCulloch
July 2, 1964 - St. Louis, Missouri - Age 37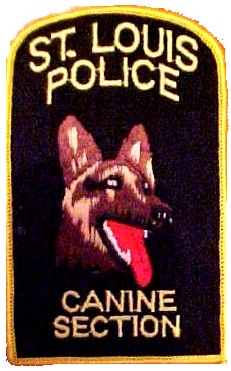 Officer McCulloch, 37, was shot and killed on July 2, 1964 after responding to a manhunt. At approximately 6:30 p.m. Marilyn Morris was in her vehicle in front of Food Fair Super Market located at 814 North Leffingwell who was waiting for her mother who owned the store to drive her home. While she was waiting, Eddie C. Glenn jumped into the vehicle displaying a knife and told her to drive. Glenn had forced her to drive around the northern part of the city for an hour. While she drove he went through her pocket book which only had $4.00 and took her diamond ring off her finger. While driving around for the entire time she tried to get people's attention to notify them of the situation she was in. However she did draw the attention of Officer Robert Steel who pulled the car over at Twentieth Street and Carr. As he approached the vehicle on the drivers side Marilyn Morris made her escape and ran. Officer Steel drew his revolver and aimed it at Glenn and told him to exit the vehicle. Glenn then lunged at Officer Steel and Officer Steel shot Glenn in the shoulder. Glenn then grabbed Officer Steel's weapon with both hands and prevented the cylinder from turning. A struggle ensued and Glenn was able to gain control of Officer Steel's weapon. Officer Steel ran to his cruiser and Glenn fired two shots at him. While Officer Steel was using his radio to call for help, Glenn had disappeared in the Pruitt-igoe Housing Project. Officer Steel collapsed in the road after calling for help on his radio. Patrolman Ronald Pott and Ralph Atkins responded to Officer Steel's call for help. They saw Officer Steel covered in blood so Patrolman Atkins stayed with Officer Steel while Officer Pott went after Glenn. Officer Steel was not seriously injured in the scuffle. Officer Pott exchanged shots with Glenn while chasing him between buildings. Canine Officer Paul McCulloch who was on his way to work arrived on the scene a short time later. Officer McCulloch and Officer Pott decided to circle the building from different sides to try and capture Glenn. Officer Pott then heard a gun shot a short time after and when he went around the corner of the building he came face to face with Glenn and they fired simultaneously. Officer Pott was shot through his left forearm and the bullet ricocheted off his badge and struck his right hand. Officer Pott dropped his revolver but was able to shoot Glenn in the chest before he dropped his weapon. Glenn staggering, continued to run between the buildings. Officer Pott ran to Officer McCulloch's cruiser and radioed for more help. Detective Dan Kirner who saw Officer Pott and Glenn exchange shots fired six shots at Glenn. Officer Arthur Mueller and officer Miller also started firing at Glenn who then fell to the ground and was arrested immediately. When Detectives Vernon Brinkman and George Hydar arrived on the scene they discovered Canine Officer McCulloch bleeding from a gunshot wound to the head. Officer McCulloch was dead on arrival at City Hospital # 1. McCulloch joined the department October 31, 1949. In 1950 he resigned from the police department to join the United States Marine Corps during the Korean War and in 1951 returned back to the police department. Officer McCulloch joined the canine unit in 1959. He is survived by his wife Anne and four children and his K9 partner "Duke". Later his wife Anne worked for the same police department as a secretary and his son Joseph joined the police department.
Eddie Glenn was shot and wounded by other officers before being taken into custody. He admitted to the kidnapping of Marilyn Morris and shooting at police. Glenn was found guilty one year later in St. Louis Circuit Court and sentenced to die in the state gas chamber, but the Missouri Supreme Court reduced the sentence to life in prison.

Detective Ralph M. Steed
June 7, 1962 - South Norfolk, Virginia - Age 36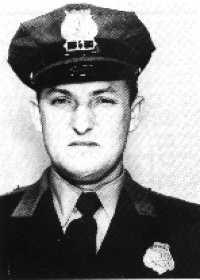 Steed , 36, went through South Norfolk's first dog school and became a K-9 handler. On June 7, 1962, at approximately 12:10 AM, Officer Steed, age 36, was finishing his night's duty. As he approached the intersection of Liberty Street and Atlantic Avenue, he was met by an oncoming vehicle racing towards them at speeds up to 95 miles per hour. The driver of the vehicle, a 20 year old male, was absent without leave from Camp Lejeune, North Carolina. Norfolk Police had been following the suspect for 4 - 1/2 miles. The suspect, in an attempt to escape from Norfolk Police, approached the intersection, lost control of his vehicle and struck the police vehicle containing Officer Steed. Detective Steed was pronounced dead at Norfolk General Hospital four hours after the head on crash. Officer Steed was with the City of South Norfolk Police Department in Virginia for 3 years and was survived by his wife Marjorie, his daughter Cecelia,13, and son Chris age 10.
The suspect was charged with manslaughter, hit and run, reckless driving, driving without a registration card and driving without a license.

Officer Randolph Eugene Brightwell
May 29, 1961 - Howard County, Maryland - Age 33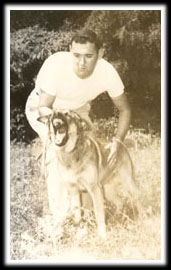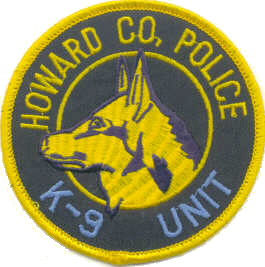 Officer Randolph Brightwell, 33, "Randy," was shot and killed on May 29, 1961. This incident started when Clarence D. Brindle, 26, and Robert Bruce Westcoat, 28, both of Catonsville, had just committed an armed robbery 15 minutes earlier at the Econo-Gas station located at U.S. RT. 40 and U.S. RT. 29 and had murdered the clerk Charles Gallion Jr age 31. The two robbers netted only $200 in cash and dry goods. The clerk was discovered around 1:05 a.m. When Matthew Stewart drove into the Economo and no one came out to pump gas even after sounding his horn, Stewart became suspicious and called the police at a near by phone booth. Officer Winfield was the first officer to arrive on scene and found Buddy Gallon lying behind the counter with a bullet in his head and several in his chest. Police found the cash box empty and coins strewn across the floor. Playing on a hunch he radioed that everyone should be on the lookout for a yellow Nash he had seen 15 minutes earlier making a U-turn at the intersection of Route 40 and Rogers Avenue. Officer Brightwell of Howard County, Police Department in Maryland stopped the vehicle when he saw the yellow Nash with a broken muffler and pulled it over on Fells Lane in Ellicott City for having a loud muffler. Unbeknownst to Officer Brightwell, the two occupants had committed a killing and robbery. During the traffic stop the two men overpowered Officer Brightwell,one of them known to be a body builder. Officer Brightwell was then shot with his own revolver four times at point blank range in the head and chest killing him. Brightwell's K-9 partner "Prince" was working with Patrolman Brightwell when he was killed, but was secured in the police vehicle. The two killers got back in the Nash and sped off. Officer Parlette arrived to find his fellow officer, Brightwell dead. A few minutes later Officer Davis saw the car turn onto Rolling Road. Officer Davis drew his weapon and ordered both men to get out of the vehicle and place their hands on top of the car. Brindle then struck Officer Davis in the jaw and then dived for his .32 on the floor of the car. Officer Davis then brought the barrel of his .38 down on Brindle's head. Westcoat still had the $200 taken from the Economo station and found Officer's Brightwell's flashlight on the back seat of the Nash. They later found Brightwell's weapon later that night in the median strip on Route 40.The most damning piece of evidence, was in the Nash . It was the book containing the traffic ticket made out to Brindle and signed by Officer Brightwell. Both suspects were apprehended 15 minutes after Officer Brightwell was killed. Randolph was the first K-9 handler for any county police agency in the State of Maryland, and the first Howard County police officer killed in the line of duty. In tribute to the ultimate sacrifice made by Patrolman Brightwell, the police department named its highest commendation, the Medal of Honor, after the slain officer. Patrolman Brightwell served with the Howard County Police Department in Maryland. Officer Brightwell was survived by his wife Mary, son, and daughter. K-9 "Prince" lived out the rest of his life with the Brightwell family.
Both men, Clarence D. Brindle and Robert Bruce Westcoat were convicted in June, 1961. A grand jury indicted Brindle and Westcoat each on two counts of first - degree murder. State Attorney T. Hunt Mayfield decided early that Brindle and Westcoat would be tried on one count each. Brindle for Brightwell's murder and Westcoat for Gallion's murder. Brindle was convicted of Brightwell's murder and sentenced to life.
Westcoat argued that pretrial publicity made a fair trial impossible in Howard and won a change of venue to Montgomery County where a jury then found him guilty of Gallion's murder in April of 1962 and sentenced to life imprisonment. In 1971, after serving time in Marylands Pen, he was transferred to a minimum-security facility in Hagerstown. Westcoat who had been given trusty status, was allowed to walk to group therapy sessions a quarter mile from the prison. On May 24, he left the prison but didn't show for the session. In 1976, he escaped again, this time from the House of Corrections in Jessup. Later in 1976, he was paroled. Westcoat was a career criminal who had his first brush with the law at the age of 15.He was a body builder and won the "Mr. Maryland" title in 1961. All of Westcoats arrests were for crimes of violence. He was sentenced to 15 years for assault and robbery in 1956 but was out on parole five years later paroled in 1979.
Both Brindle and Westcoat began their sentences in the Maryland Penitentiary in Baltimore. In the 70's Brindle was transferred to the Maryland House of Correction. Brindle was denied parole in 1973 and and died April 21, 1979 after an aneurysm in his aorta burst. Doctors had grafted the vessel after Brindle was injured in a 1958 car crash.

Sgt. Carmin Joseph Fuscellaro Jr.
February 4, 1961 -Camden, New Jersey - Age 34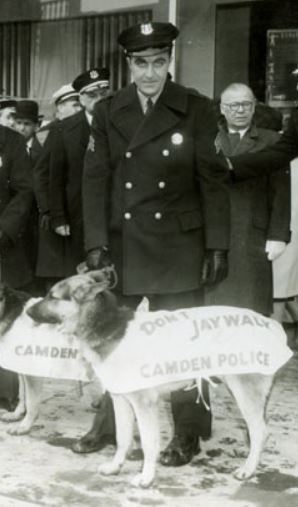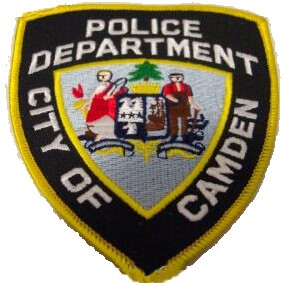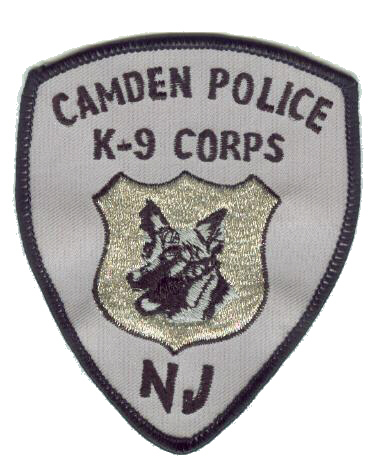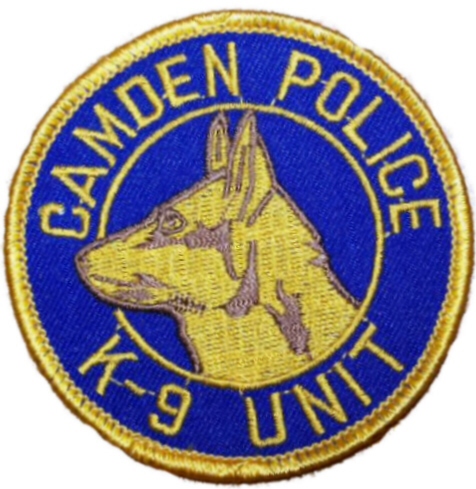 Sergeant Carmin "Fussy" Fuscellaro, 34, was accidentally shot and killed February 4, 1961 by another officer when he was mistaken for an escaped prisoner. Sergeant Fuscellaro and his canine partner were searching City Hall for escape Donal Murphy , 29, when the other officer shot him. Donal Murphy escaped the jail on sixth floor after stealing keys from a desk drawer, unlocked a cabinet and took a pistol and forced a guard to open the main jail door. Sgt Fuscellaro came through a door and Patrolman Dennis Evans fired at him. Patrolman Evens burst into a reporters room shouting "I've just shot Carmen! Get the police! Get the ambulance! Get a priest!" Patrolman Evens then reached for the phone to call for help but his hands were shaking so bad the reporter had to make the call. Evens was given sedatives at the hospital and then released. Donal Murphy fled to Philadelphia and disappeared. He was then traced to a relatives home in west Philadelphia. He had been in jail since September and was waiting for trial on auto theft after being arrested in Lancaster Pennsylvania on charges he stole a car and its contents from a Camden Motel. At the time of the shooting, canine officers and the inmates wore the same type of coveralls. Sgt. Fuscellaro was the first K9 officer shot and killed killed in the United States. Sgt. Fuscellaro had been with the Camden Police Department in New Jersey for 12 years and was survived by his wife.
Patrolman Dennis Evans, 28, who accidentally shot and killed Sgt Fuscellaro Jr. received no disciplinary action.

Officer Gonzalo Quinones Gonzalez
February 27, 1960 -Houston, Texas - Age 28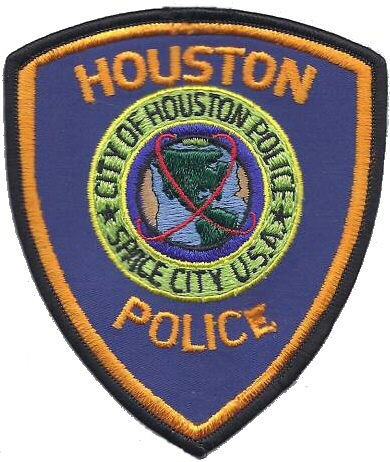 On Feb. 27, 1960, Officer Gonzalez was working his shift with his partner with his rust-colored Doberman Pincher named Clipper. While on patrol 12:35 a.m. the officer received a call to investigate a burglary at Levitz Jewelry at 510 Main. He drove quickly and quietly without emergency equipment in order to arrive at the location without warning the possible burglars. However, while passing through the intersection of Pease and Chenevert, his patrol car was struck broadside by a vehicle driven by 52 year old Victor Irvin Bryant. The impact caused Officer Gonzalez to be thrown from his patrol car. He received serious head injuries as well as a deep laceration across his abdomen and died while being transported to Jefferson Davis Hospital. K-9 Clipper had been in Officer Gonzalez' training and custody since January 1959. After the accident happened and before the arrival of other officers, K-9 Clipper, escaped and wandered away from the accident scene. An intensive search was conducted for Clipper but to no avail that day. Two days later Clipper was found in the 600 block of Chenevert, just 10 blocks north of the accident. His leash was entangled in weeds when he was spotted and he was dolefully subdued when Officer W. B. Folsam received a call from a beer distributor who spotted him while on his route. A veterinarian summoned to examine Clipper found no injuries. K-9 Clipper was boarded by the veterinarian until another officer could be selected to work with him. Officer Gonzalez served his country honorably in the United States Marine Corps from April 1954 to April 1956. His service included a tour of duty in Korea. He served with the Houston Police Department for two years. Officer G. Q. Gonzalez was survived by his wife, Mrs. Irene Gonzalez, and by three small children – seven-year-old Gonzalo Gonzalez Jr., five-year-old Karen Gonzalez and two-year-old Lisa Gonzalez.
Bryant, who was not injured, was charged with murder by auto before Justice of the Peace W. C. Ragan. Bryant was intoxicated at the time. Bryant was a house painter and this was his ninth DWI. However, due to the lack of actual eyewitnesses to the accident, there was difficulty in placing him behind the wheel. As a result, Bryant got off very lightly, receiving a sentence of three days in jail and a $50 fine and also got credit for time served. Basically, he just "walked" after the court proceedings.

K-9 Handler's Killed In Vietnam War 1966-1975
( 297 K-9 Handler's Killed )
| | | |
| --- | --- | --- |
| K9 HANDLER'S NAME | Killed | Home Town |
| George Michael Bevich Jr. | 12/4/66 | Summit Hill, Pennsylvania |
| John Francis, Doyle | 8/25/66 | Prospect, Connecticut |
| Blly Monroe Green | 6/24/66 | Los Angeles, California |
| Dallas George Grundy | 11/5/66 | San Jose, California |
| Herschel Cyle Holt | 8/3/66 | Nashville, Tennessee |
| William M. Huberly | 10/17/66 | St. Paul, Minnesota |
| Freddie Lee Johnson | 12/7/66 | Selma, Alabama |
| Harlan Nathan Lockhart | 11/9/66 | Fredricktown, Ohio |
| Jose Munoz | 12/7/66 | Detroit, Michigan |
| Harry Walter Murry | 12/7/66 | Baltimore, Maryland |
| Robert Anthony Schmid | 8/16/66 | Hartsdale, New York |
| Raymond Andrew Shepard | 8/3/66 | Chicago, Illinois |
| Raymond Steptoe | 8/15/66 | Navasota, Texas |
| Joshua Abraham Atkins III | 4/26/67 | Washington, D.C. |
| Donald Lee Baker | 9/6/67 | Huntington Park, California |
| Lindsay David Baldoni | 8/22/67 | Detroit, Michigan |
| Terrence Daniel Beck | 12/20/67 | Ft. Atkinson, Wisconsin |
| Gary Evens Beesley | 6/22/67 | St Louis, Missouri |
| Dennis Arthur Beuke | 10/11/67 | Chicago, Illinois |
| Michael James Bost | 5/14/67 | Grand Rapids, Michigan |
| James Roger Boyer | 9/22/67 | St Louis, Missouri |
| Robert William Brede | 11/16/67 | Alexandria, Minnesota |
| Charles Paul Brown | 3/9/67 | South Amboy, New Jersey |
| William Ladd Campbell | 3/3/67 | Silver Hill, Maryland |
| Merie Keith Carter | 10/22/67 | Sapulpa, Oklahoma |
| Russell Leonard Castle | 7/2/67 | Woodbridge, Virginia |
| Ronald Lee Chishoim | 5/11/67 | Jacksonville, Florida |
| Walter Levon Clark | 10/29/67 | Roseville, Michigan |
| Randy Eugene Dillinder | 12/10/67 | Dearborn, Michigan |
| Lonnie Joseph Ducote Jr. | 8/13/67 | Corpus Christi, Texas |
| George F. Eubanks | 12/7/67 | Barboursville, West Virginia |
| Marshall Colin Farley | 9/19/67 | Folsom, California |
| Fisher | 9/4/67 | Allentown, Pennsylvania |
| Bernard Ford | 7/5/67 | Oak Lawn, Illinois |
| Gary Wayne Fox | 4/30/67 | Pittsburgh, Pennsylvania |
| William George Fraser | 12/28/67 | Manchester, New Hampshire |
| Gary Leroy Fuller | 2/27/67 | The Plains, Ohio |
| Livingston Glenn | 12/9/67 | Boston, Georgia |
| William E, Groves | 11/30/67 | Seatle, Washington |
| John H. Harding | 10/8/67 | Benton, Arizona |
| Floyd Wayne Hartwick Jr. | 7/15/67 | St. Charles, Missouri |
| Patrick Lee Henshaw | 12/19/67 | Spokane, Washington |
| James Ray Howard | 11/9/67 | Detroit, Michigan |
| Mark Thomas Howard | 11/16/67 | St. Louis Missouri |
| Edward Cowart Hughes III | 11/27/67 | Garden Grove, California |
| Arnold Edward Johnson | 11/16/67 | Rochelle, Illinois |
| George Kenneth Koon | 11/16/67 | Baltimore, Maryland |
| Lloyd Martin Kuehn | 3/9/67 | Stillwater, Minnesota |
| Anthony Edmond Kunz | 5/4/67 | Kerrville, Texas |
| David Alfred Land | 6/7/67 | Panama City, Florida |
| Joseph Price Lipton | 5/1/67 | Floral Park, New York |
| William Wayne Lumsden | 5/21/67 | Compton, Maryland |
| Elmer Wain Mahurin | 10/11/67 | Goodman, Missouri |
| John Montague Mansfield | 3/9/67 | New York, New York |
| Benjamin H. Mason Jr. | 9/4/67 | Piscataway, New Jersey |
| Edward Charles McGrath | 10/6/67 | Crestview, Florida |
| Martin M. Mugavin | 2/23/67 | Cincinnati, Ohio |
| Richard Vaughn Myers | 11/13/67 | Glenmoore, Pennsylvania |
| Peter Joseph Nicolini | 5/16/67 | Chicago, Illinois |
| John Paul Olmstead | 7/15/67 | Warren, Illinois |
| Oscar Wayne Pierce | 3/9/67 | Pauls Valley, Oklahoma |
| Leon Lovell Poland | 3/26/67 | West Paris, Maine |
| Thomas Pretter | 6/8/67 | New York, New York |
| Gary Allen Rathbun | 5/25/67 | Cosmos, Minnesota |
| Jose Antonio Rosas | 5/8/67 | Weslaco, Texas |
| John Howard Roth | 3/9/67 | River Rouge, Michigan |
| Leroy Floyd Schyska | 12/6/67 | Moline, Illinois |
| Bobby James Shelton | 9/29/67 | Flag Pond, Tennessee |
| Gary Kenneth Smith | 2/27/67 | Santa Ana, California |
| Roland C. Smith | 3/3/67 | Dearborn, Michigan |
| Alan MacDonald Sturdy | 7/2/67 | Redwood City, California |
| Donald Sherril Sullivan | 1/29/67 | Princeton, North Carolina |
| Jeremiah Joseph Sullivan | 10/23/67 | Ardmore, Pennsylvania |
| James Michael Sunday | 9/29/67 | Garfield Heights, Ohio |
| George Tailman | 4/9/67 | Huntington Beach, California |
| Larry Jonathan Waddell | 3/9/67 | Richmond, Ohio |
| Howard Lee Webb | 6/8/67 | Rehoboth, Delaware |
| Vernon E. Whetham | 11/30/67 | Glasgow, Montana |
| Erik Bernard Wickenberg | 7/6/67 | Bertha, Minnesota |
| Terrence D. Beck | 1967 | Wisconsin |
| Richard Michael Banaszynski | 10/25/68 | Pulaski, Wisconsin |
| James Harold Beaver | 3/16/68 | Bradenton, Florida |
| Robert Winslow Belcher | 4/11/68 | Winthrop, Massachusetts |
| James Maynard Berge | 1/23/68 | Portland, Oregon |
| James Evert Blaauw | 3/22/68 | Grayling, Michigan |
| Stephen Wesley Bowman | 6/2/68 | Alta Loma, California |
| James Boyd | 2/28/68 | Winston Salem, North Carolina |
| Martin Earl Brophy | 5/5/68 | Buffalo, New York |
| Archie Burnette Jr. | 1/31/68 | Aberdeen |
| Douglas Michael Cain | 7/14/68 | Sioux City, Iowa |
| Melvin Carrillo | 3/3/68 | Roswell, New Mexico |
| Robert Clokes | 12/4/68 | New York, New York |
| Steven Edward Collier | 10/27/68 | Branford, Connecticut |
| Bobby Dean Crawford | 1/10/68 | Buncombe, Illinois |
| Gordon Leroy Currier Jr. | 1/31/68 | Independence, Missouri |
| Kenneth John Dell | 11/5/68 | East Candergrift, Pennsylvania |
| Douglas Ovyle Duke | 12/20/68 | Rush Springs, Oklahoma |
| Russell Martin Erickson | 7/24/68 | Franklin Park, Illinois |
| Eugene Thomas Fraley | 1/21/68 | Lansing, Michigan |
| Stanley Carl Fuller | 12/12/68 | Fullerton, California |
| Claude Joseph Gaspard | 5/20/68 | Short Hills, New Jersey |
| William Roger Goudelock | 3/18/68 | Meridian, California |
| Michael A. Grieve | 1/31/68 | Hazel Park, Michigan |
| Jessie Earl Harris | 1/31/68 | Peoria, Illinois |
| Victor Reyes Hernandez | 10/18/68 | Fullerton, California |
| Wayne Bizzle Holland | 10/25/68 | Salemburg, North Carolina |
| Wilheim S. Hurksman Jr. | 7/22/68 | Rhinelander, Wisconsin |
| James Jenks | 3/2/68 | Concord, Michigan |
| Carl Irving Johnson | 6/22/68 | Wakefield, Michigan |
| Herbert Burton Johnson | 7/5/68 | Poughkeepsie, New York |
| Larry Lee Johnson | 11/14/68 | Anaheim, California |
| Richard Arthur Lane | 6/16/68 | Fontana, California |
| Edward Lesier Lawton | 9/27/68 | Thermopolis, West Virginia |
| Edward Gilbert Lee | 5/13/68 | Belmont, Massachusetts |
| Dan Victor Lindholm | 9/8/68 | Lindsborg, Kansas |
| Rodney Elmer Marrufo Jr. | 5/23/68 | Stewarts Point, California |
| Juan Patricio Martinez | 5/5/68 | Pueblo, Colorado |
| Paul Edward Mattson | 4/20/68 | Lake Bluff, Illinois |
| Robert Walter May | 2/12/68 | Buffalo, New York |
| Joseph Mark Mazzone | 9/22/68 | Hicksville, New York |
| Gary Richard McFall | 9/13/68 | Northridge, California |
| Lawrence James Mershel | 5/1/68 | Wayne, Pennsylvania |
| Leo Roland Meyer | 10/5/68 | Fond du Lac, Wisconsin |
| Timmy Larry Miller | 11/24/68 | Stockton, Kansas |
| David James Ohm | 7/20/68 | Alden, Minnesota |
| Billy Joe Parrish | 5/23/68 | Tacoma, Washington |
| Robert Paul Payne | 3/18/68 | Hampshire, Illinois |
| Marvin Robert Pearce | 8/25/68 | Capitola, California |
| Ernest Melvin Plattner | 11/8/68 | Marathon, New York |
| James Rivera | 3/9/68 | NewYork, New York |
| Charles H. Sandberg | 5/13/68 | Philadelphia, Pennsylvania |
| David Russell Scott | 1/24/68 | Junction City, Kansas |
| Paul Roy Severson | 8/25/68 | Glenwood, Illinois |
| William Charles Sheldon | 5/5/68 | Chicago, Illinois |
| Ronald Eugene Sheppard | 9/20/68 | Webster Grove, Missouri |
| Edward Monroe Simpson | 5/11/68 | Collinsville, Illinois |
| Michael Francis Smith | 4/28/68 | Omaha, Nebraska |
| Robert Gene Smoot | 1/5/68 | Sacramento, California |
| Max Ray Spangler | 1/12/68 | Dallas, Texas |
| Daniel Eugene Spencer Jr. | 11/12/68 | Bend, Oregon |
| Theodore A. Sweatt | 11/27/68 | Terre Haute, Indiana |
| Robert Joseph Taranto | 11/29/68 | New York, New York |
| William Joseph Van Gorder | 6/21/68 | Markham, Illinois |
| Danny Edward Ward | 6/1/68 | Downey, California |
| David James Ward | 7/4/68 | Las Vegas, Nevada |
| John Oliver White | 1/22/68 | Saraland, Alabama |
| Alfred Evarts Whitehead | 6/16/68 | Harlan, Kentucky |
| Robert Eugene Whitten | 5/8/68 | Ft. Myers, Florida |
| Robert Helm Wood | 4/9/68 | Ft. Benning, Georgia |
| Jon Michael Young | 4/4/68 | San Luis Obispo, California |
| Robert Paul Ahern | 3/30/69 | Laconia, New Hampshire |
| Dale Robert Alcorn Jr. | 9/6/69 | Redondo Beach, California |
| Richard Michael Amick | 5/12/69 | Nashville, Tennessee |
| William Allison Anderson | 11/6/69 | Mt. Vernon, Alabama |
| Robert Dale Armstrong | 1/16/69 | Fayetteville, Tennessee |
| Mark Wayne Bell | 6/9/69 | Redondo, Beach, California |
| John Willie Bennett | 10/14/69 | Columbus, Ohio |
| Billy Howard Best | 3/3/69 | Baltimore, Maryland |
| Walter D. Browne | 8/2/69 | Haiku, Hawaii |
| Keith Charles Buckingham | 2/25/69 | Minneapolis, Minnesota |
| Alden John Bullwinkel | 9/11/69 | Dunellen, New Jersey |
| Jimmy Rea Burk | 11/30/69 | Littlefield, Texas |
| Kenneth George Burlock Jr. | 9/17/69 | Jacksonville, North Carolina |
| James Cabarubio | 6/18/69 | Odessa, Texas |
| Anthony Lorin Camp | 6/4/69 | Dallas, Georgia |
| Ralph Wilson Conners Jr. | 5/22/69 | Washington, D.C. |
| Jack Lee Conners | 8/21/69 | Filion, Michigan |
| Edward Erin Cox Jr. | 2/15/69 | Shreveport, Louisiana |
| Clarence Creaghead | 5/22/69 | Bessemer, Alabama |
| William Thomas Cumbie | 2/9/69 | Jacksonville, Florida |
| Abron Earl Davis | 1/11/69 | Youngstown, Ohio |
| George Douglas Deitrick | 6/23/69 | Antioch, California |
| Gary Gene Detrick | 4/13/69 | Wapakoneta, Ohio |
| Richard Albert Doria | 8/19/69 | White Plains, New York |
| Michael James Drobena | 2/23/69 | Temple, Texas |
| Charles Douglas Drysdale | 1/26/69 | Birmingham, Alabama |
| Lawrence Alan Esterly | 7/18/69 | Lisbon, Ohio |
| David Michael Freeman | 8/11/69 | Putnam, Connecticut |
| John Dennis Freppon | 2/2/69 | Cincinnati, Ohio |
| Theodore Louis Gyulveszi | 2/10/69 | Lincoln Park. Michigan |
| Raymon Draper Hales | 7/19/69 | Springville, Utah |
| Robert Willard Hartsock | 2/23/69 | Cumberland, Maryland |
| Padilla Luis Hilerio | 2/23/69 | Yonkers, New York |
| Richard Michael Hilt | 2/13/69 | Minneapolis, Minnesota |
| Glynn Byron Holley | 12/26/69 | Midland, Texas |
| Dennis Karl Hoppough | 7/16/69 | Rochester, New York |
| Elmer Glenn lreland | 7/1/69 | Star, Idaho |
| Clayton Dean Jenkins | 6/3/69 | Pembine, Wisconsin |
| Steven Lee Jenkins | 1/15/69 | Santa Ana, California |
| Richard Kenneth Joecken | 8/28/69 | Colunbus, Ohio |
| James Allen Johnson | 7/1/69 | Jersey City, New Jersey |
| Andrew John Kiefhaber | 2/23/69 | New York, New York |
| Golsby Kimbrough | 7/6/69 | Philadelphia, Pennsylvania |
| Alexander King | 1/20/69 | Woodbine, Georgia |
| John William Kobelin II | 3/6/69 | Cheyenne, Wyoming |
| John Alan Kuefner | 8/14/69 | Duluth, Minnesota |
| Joel Conrad Loftis | 6/7/69 | La Marque, Texas |
| Gary Vaughn Lovellette | 12/29/69 | Fergus Falls, Minnesota |
| Joseph Allen Marasco | 7/22/69 | Somers, New York |
| Paul LaFontaine Marchant | 10/18/69 | Moline, Illinois |
| Mark Duane Marshall | 3/29/69 | South Eucid, Ohio |
| Kenneth Martin | 3/5/69 | Kalamazoo, Michigan |
| Ronald James Matel | 6/9/69 | Duluth, Minnesota |
| James John Morrison | 2/2/69 | Grand Rapids, Michigan |
| Michael R. Munch | 5/13/69 | Council Bluffs, Iowa |
| Robert Norman Norris | 12/19/69 | Towanda, Pennsylvania |
| Joseph Anthony Nurzynski | 5/12/69 | Buffalo, New York |
| Robert Larry Oaks | 11/11/69 | Lamesa, Texas |
| Charles David Orsua | 7/15/69 | Sunnyvale, California |
| Gilbert Gonzales Palacio | 5/6/69 | San Antonio, Texas |
| John Michael Piasecki | 11/29/69 | Chicago, Illinois |
| Paul Wandling Plambeck Jr. | 11/29/69 | Austin, Texas |
| Thomas Wayne Quinn | 4/4/69 | Minneapolis, Minnesota |
| Virgil Jessie Roberts | 1/22/69 | Aztec, New Mexico |
| Charles John Robinson | 1/7/69 | East Hampton, Massachusetts |
| Michael Thomas Rowe | 2/19/69 | Statesboro, Georgia |
| David Brennan Schachner | 5/14/69 | Charlotte, North Carolina |
| Pete Sprule Segundo | 9/5/69 | Oceano, California |
| William Jess Sims | 7/16/69 | Compton, Arizona |
| Concepcion Jose Soto | 5/6/69 | New York, New York |
| John Paul Southwick | 10/19/69 | Spokane, Washington |
| Herbert Hoover Sweat Jr. | 2/21/69 | Palatka, Florida |
| James C. Tosh III | 8/21/69 | Mobile, Alabama |
| James Michael Triplett | 4/17/69 | Orlando, Florida |
| Garson Franklin White | 2/13/69 | Sontag, Mississippi |
| Richard Daniel Winningham | 1/7/69 | Battle Creek, Michigan |
| Gary Paul Baker | 5/11/70 | Monroe City, Missouri |
| Peter Claus Behrens | 12/4/70 | Newburg, Missouri |
| Charles Douglas Blair | 5/14/70 | Orlando, Florida |
| Willie Bozier, Jr. | 7/9/70 | New York, New York |
| Hilburn M. Burdette | 7/12/70 | Simpsonville, South Carolina |
| Joseph A. Carinci | 12/30/70 | Derby, Connecticut |
| Darrell Lee Colford | 11/8/70 | West Chicago, Illinois |
| Michael Lee Conklin | 6/24/70 | Midland, Michigan |
| Jack William Conner | 4/4/70 | El Monte, California |
| Eligah Lamar Davis | 4/5/70 | Cecil, Georgia |
| Thomas Drum | 3/4/70 | Johnson City, New York |
| William Martin Dunning | 6/22/70 | Bridgeport, Connecticut |
| Robert William Elliott | 8/9/70 | Woodbury, New Jersey |
| Richard Edward Ford | 1/18/70 | Surf City, New Jersey |
| Jeffrey Alexander Freeman | 4/8/70 | Lakewood, Ohio |
| Jerry Guy Giberson | 6/20/70 | Donnellson, Iowa |
| William Donald Griffin II | 12/15/70 | Pontiac, Michigan |
| David Lee Hatcher | 11/12/70 | New York, New York |
| Larry David Hicks | 9/24/70 | St. Ann, Missouri |
| Stephen Edward Jesko | 10/16/70 | Hereford, Texas |
| Roger Thomas Lagodzinski | 5/19/70 | Buffalo, New York |
| Frederick Richard Levins | 6/16/70 | Naples, Florida |
| David Byron Magruder | 5/16/70 | Utica, New York |
| Walter Lawrence Maurer | 11/1/70 | Whittier, California |
| Donald William Mcintosh | 11/8/70 | Hutchinson, Kansas |
| Rodney Kenneth Mills | 5/5/70 | Alma, Michigan |
| William Andrew Montano | 11/19/70 | Deer Park, New York |
| Tim Edwin Newell | 9/9/70 | Des Moines, Iowa |
| David Alan Nudenberg | 11/12/70 | Caldwell, New Jersey |
| Irving Geon Park | 3/6/70 | Ft. Wayne, Indiana |
| Carter Parker Jr. | 10/24/70 | Monroeville, Alabama |
| Terry John Payne | 8/5/70 | La Crosse, Wisconsin |
| Harry Thomas Petersen | 11/9/70 | Salt Lake City, Utah |
| Peter Pulaski Jr. | 1/4/70 | Howard Beach, New York |
| Michael James Randolf | 3/29/70 | Cumberland, Maryland |
| Billy Harrison Ratliff | 9/24/70 | Pomeroyton, Kentucky |
| William Clayton Ray | 7/4/70 | De Mossville, Kentucky |
| Robert David Rhodes | 5/27/70 | Scituate, Massachusetts |
| Richard Michael Schwab | 9/6/70 | Medford, Oregon |
| Stephen Jay W. Smith | 6/21/70 | Convoy, Ohio |
| Winfred Lee Smith | 6/8/70 | Greenville, Virginia |
| Michael L. Thibodeaux | 7/19/70 | Crowley, Louisiana |
| Michael Anthony Vancosky | 5/4/70 | Scranton, Pennsylvania |
| Michael Joseph Yeager | 4/8/70 | Baltimore, Maryland |
| Lawrence Wayne Yochum | 2/13/70 | Burney, California |
| Earl Duane Barkley | 11/9/71 | Indian Head, Pennsylvania |
| Richard Maurice Beauregard | 4/24/71 | Woonsocket, Rhode Island |
| Gordon Lee Crawford | 2/1/71 | Ft. Wayne, Indiana |
| Christopher Zeno Czamota | 3/22/71 | Perth Amboy, New Jersey |
| Alan Eunice Davis | 3/21/71 | Tulare, California |
| Ronald Lee Evans | 4/29/71 | Morrow, Ohio |
| Ronald Dean Karau | 3/20/71 | Lewisville, New Mexico |
| Robert Normand Lebrun | 3/22/71 | Woonsocket, Rhode Island |
| Stephen Lee Lindsay | 1/24/71 | Shreveport, Louisiana |
| James Paul Markey Jr. | 1/26/71 | Warminster, Pennsylvania |
| Clifford Wayne M arshall | 2/19/71 | Richmond, Kentucky |
| Glenn Weldon McCarty | 2/20/71 | Texas City, Texas |
| James Bruce McLaughlin | 4/16/71 | Bangor, Maine |
| James Albert Michael | 2/13/71 | Gainesville, Georgia |
| Howard David Payne III | 4/27/71 | Doraville, Georgia |
| Richard Charles Porter | 1/24/71 | Hanover, New Hampshire |
| Dennis Robert Schossow | 1/22/71 | Sheldon, North Dakota |
| James Michael Selix | 10/30/71 | Colorado Springs, Colorado |
| Mark Randall Taylor | 6/2/71 | Chesterton, Indiana |
| Joseph Alvin Teresinski | 2/6/71 | Oneida, Wisconsin |
| John Leroy Truesdell | 3/20/71 | Enid, Oklahoma |
| Rex Alan Vogelpohl | 1/11/71 | Butler, Indiana |
| Phillip Randall | 7/7/72 | Cornelia, Georgia |
| Gerald W. Fritz | 5/13/75 | Junction, Texas |
| Faleagafula IIaoa | 5/13/75 | San Francisco, California |
| Dennis W. London | 5/13/75 | Sparks, Nevada |