Officer Daniel Lane was hired onto the Waterford Police Department in March of 2000 and is currently assigned to the patrol division. In November 2001 Officer Lane became a K9 handler working with his first partner K9 "Czar". Czar was retired in March 2003 for medical issues and was replaced by K9 "Blitz". During this time Officer Lane and K9 Blitz were recognized as runners up for the Daniel Wasson award in 2004 and 2005 for outstanding K9 deployments. In October 2010 K9 Blitz gracefully retired and Officer Lane was paired with his third partner K9 "Ike" who is currently active.

In addition to Officer Lane's K9 role, he has contributed to various special assignments at the Waterford Police Department, including the Field Training Officer role and Crisis Intervention Team.

In 2005, Officer Lane took an interest in becoming a trainer for the North American Police Work Dog Association (NAPWDA). In June 2009 he successfully completed requirements to become a certified trainer in narcotics and patrol. This was achieved through extensive critique hours from Master Trainers and required successful completion of both written and oral board exams. Continuing on this path, Officer Lane accumulated ongoing critic hours over an additional three year period to obtain his Master Trainer certification this November 2012.

As a NAPWDA trainer, Officer Lane conducts bi-monthly K9 maintenance training for 14+ K9 teams in Southeastern CT and supports local departments in selection and initial training required to deploy new teams. He is very focused on continuous improvement and regularly organizes focused training groups, covering various aspects of K9 utilization and safety. Officer Lane has been a member of the Connecticut Police Work Dog Association since 2002 and was elected as C.P.W.D.A. President in 2015.


Sergeant Frank Reda - Vice President - Western Region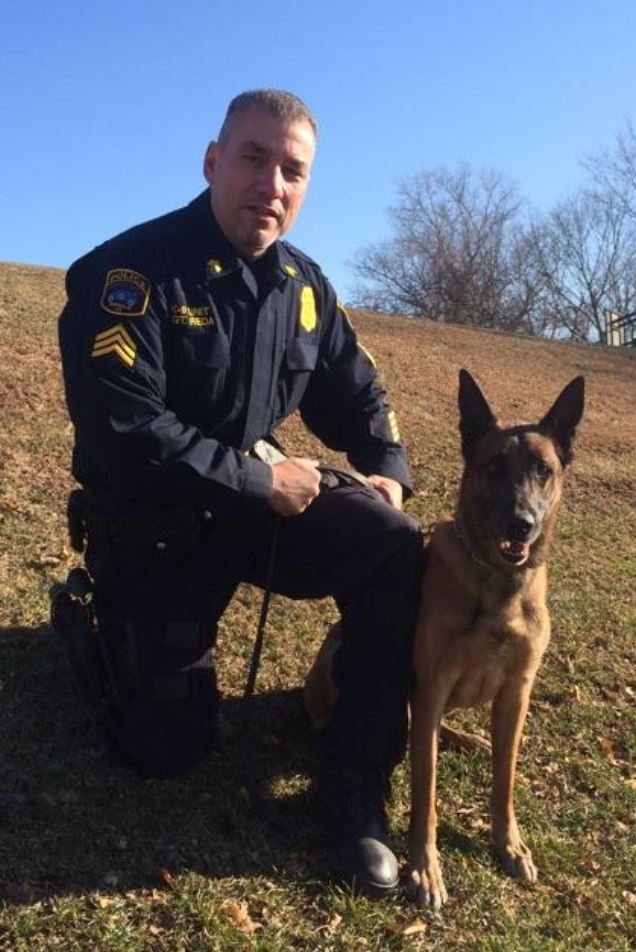 Sgt. Frank Reda is an active 23 year law enforcement veteran who currently serves as the commanding Officer and trainer of his departments K9 Unit and has been an active K9 handler for over 21 years, Frank began working, breeding and training dogs since 1986, where he began competing in working events and achieved six Tri States champions with 4 different dogs with one titling as a National champion. His love for training working breeds translated into his police career which began in 1993, he is currently handling his third Dual purpose patrol and narcotics detection K9 and a single purpose Explosive detection K9. Sgt. Reda has been a member of the Connecticut Police Work Dog association since 1998 and was elected to the CPWDA Board of Directors to serve as Vice-President of the Western Region in 2015. Below is a partial list of accomplishments:
National Police Canine Association certifying official and trainer in Patrol, Tracking , Narcotics and Explosive Detection
Vice-President of CT. Police Work Dog association (200+ K9 team members)
Head regional K9 trainer Fairfield County Region 3
K9 Subject Matter Expert for the Department of Homeland Security
Former President of CT K9 Club
Federal expert witness in narcotic detection
Certified Trainer for CT. Police Work Dog Association
Emergency Services Unit member
POST (police officer standards training) MOI instructor in K9 applications and use of force
Police Service Cross for K9 application
Courage of CT Award for K9 application
Officer of The Year Award for K9 application
12 Certificates of Merit Commendations for K9 applications
Daniel Wasson Award Top CT K9 team (Twice)
Joint Task Force 6 Counter Drug School sponsored by 341st Training Squadron Lackland AFB
Winner of 2015 Western CT K9 Challenge
For information on training courses and seminars for Law Enforcement / special teams or select private clients,
please check what Sgt. Frank Reda offers at Superior K9 Services ,
http://protectmek9.com
or please call 203-994-0003 or


Sergeant James T. Antonelli - Vice President

Sergeant James Antonelli has been involved in law enforcement since 1994 and has been a K-9 handler and CPWDA member since 2001. Sergeant Antonelli became involved in police K-9 while working for the New Milford Police Department and handled two K-9's for the agency. In 2004 he transferred to the Danbury Police Department where he became actively involved in the K-9 Unit handling K-9 Britta for the agency. He is a Lock- Up Police Combat Instructor and a Field Training Officer. He holds a Bachelor's Degree in Criminal Justice and in December of 2009 was promoted to the rank of Sergeant. In his career at both the Danbury Police Department as well as the New Milford Police Department he has received numerous departmental citations and commendations. Currently he coordinates monthly in-service training for Region 4, which includes K9 handlers throughout Fairfield and Litchfield Counties. Sergeant Antonelli was elected to the CPWDA Executive Board in 2017.

Officer David M. Peterson - Vice President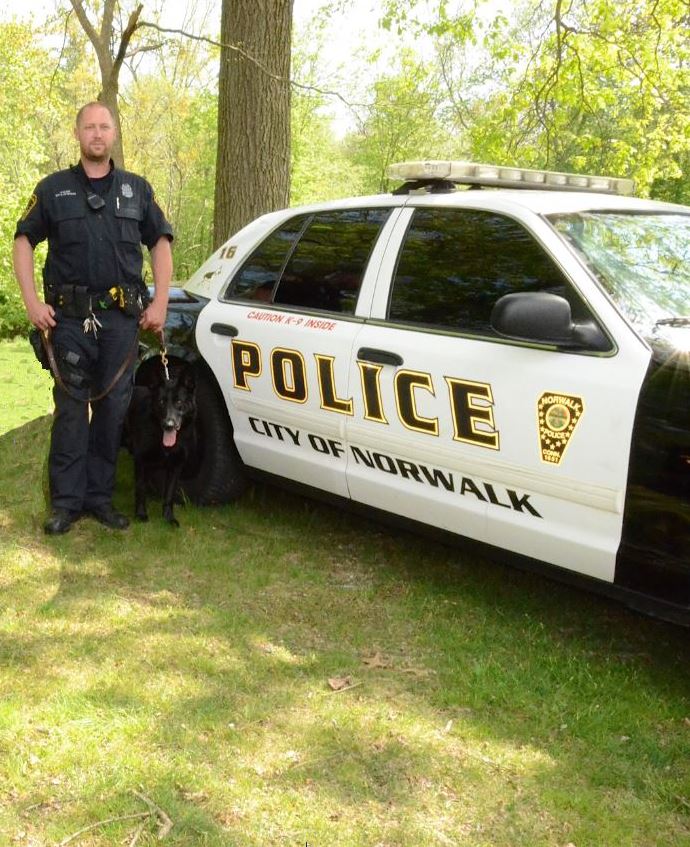 Officer David Peterson of the Norwalk Police Department has worked with the Norwalk Police Department since 2005. He has been a member of CPWDA and NAPWDA since 2010, as well as, NPCA since 2011. Officer Peterson has been a member of the Norwalk Police K-9 Unit since 2007. He began working with the Canine Unit as the Unit's Decoy and Assistant Trainer, under Sergeant Frank Reda and pending approval, recently applied for my NPCA certifying official certification. In March of 2012, He began working with Superior K9 Services with the development of green dogs and brand new handlers. He has conducted several K-9 Instructor Courses, that are devised of 10 weeks and 400 hours. These classes are focused on the development of dogs and their handlers, in the area of Detection, Tracking, and Patrol. He has assisted in training over 25 dogs, all of which are now certified in either Patrol and Narcotics or Explosives. He presently lead the Southwest Region 7 bi-annual, monthly training. These trainings consists of over 20 dogs and involved as a trainer for several CPWDA events over the past several years. Officer Peterson's current partner is a 7 year old, all Black German Shepherd, Rainor. PSD Rainor is certified in Narcotics and Tracking and has been serving with the Norwalk Police Department for 6 years. Officer David Peterson and his partner PSD Rainor were the 1st runners up for the prestigious Daniel Wasson Memorial K9 award in 2014. Officer David Peterson and PSD Rainor were also selected by FLEOA for "K-9 Heroes" of 2014, where they were honored inside Fenway Park. Officer Peterson was elected to the CPWDA Executive Board in 2017.

Officer David M. Buck - Secretary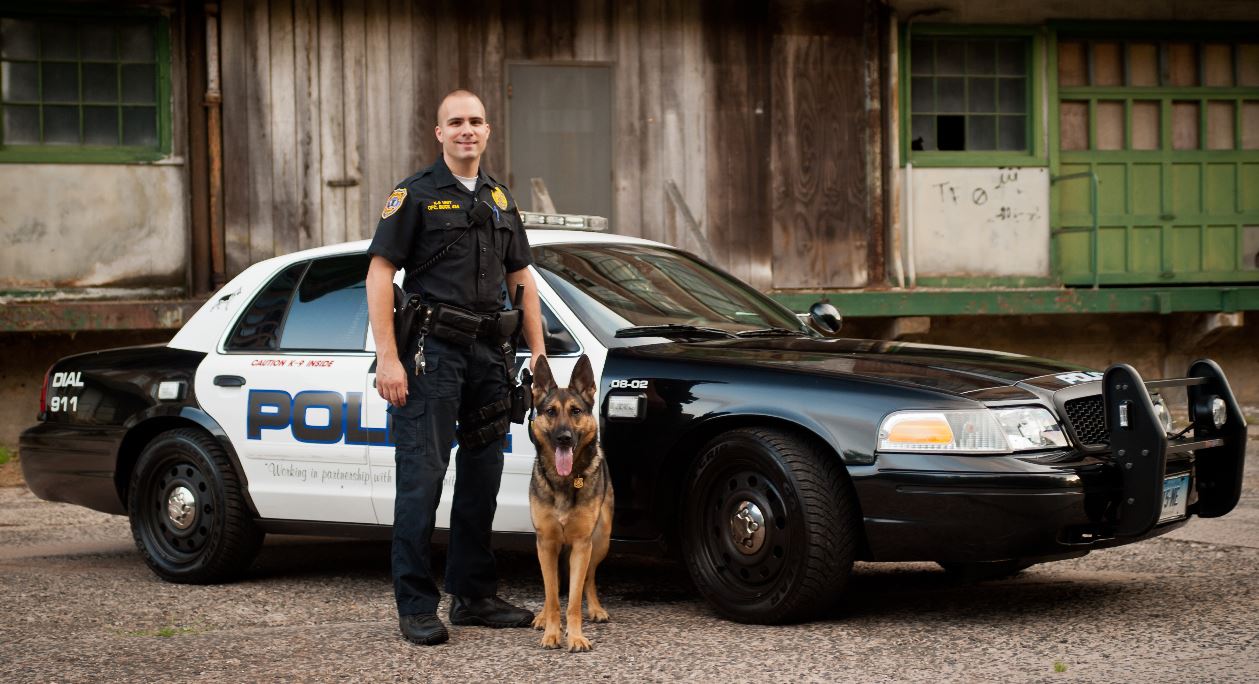 Officer David Buck has been a police officer since 2004 and started his career with the Easton Police where he worked patrol and was a member of the Regional Emergency Response Team. It was with the Easton Police that Ofc. Buck first had the opportunity to work and train with a police K-9. In 2008 Ofc. Buck transferred to the Meriden Police, which had not had police dogs since 2003. Shortly after transferring to Meriden, Ofc. Buck was given a German Shepherd puppy for Valentine's Day. Later that year he began attending K-9 In-service training to assist with training and to train his puppy Anouke. With the help of CPWDA Trainer Dennis Bradshaw, Ofc. Buck trained Anouke in obedience, tracking, article searches and narcotics detection. Since Anouke was progressing very well in her training Ofc. Buck decided to draft and submit a proposal to reestablish the K-9 Unit in the Meriden Police.
K-9 Anouke passed her initial certification with the North American Police Work Dog Association and CPWDA and In July 2011 Ofc. Buck and K-9 Anouke began working patrol in Meriden. During their first shift they tracked and located a domestic violence suspect. Since then they have conducted multiple successful tracks for domestic violence suspects, burglary suspects, assaults suspects and missing persons, along with locating multiple firearms and all types of drugs during traffic stops and search warrants. Since reestablishing the Meriden Police K-9 Unit, the program has grown to add another German Shepherd on Patrol and a Labrador Retriever in the Detective Bureau.
Ofc. Buck has also organized various fundraising campaigns for the K-9 Unit which included a matching grant from the American Police Hall of Fame which raised over $12,000. More recently Ofc. Buck held a fundraiser for Vested Interest in K-9's Inc and raised enough money to purchase two bulletproof vests for police K-9's in Connecticut." Ofc. Buck has been a member of the Connecticut Police Work Dog Association since 2010 and was elected as C.P.W.D.A. Secretary in 2015.

Jim Cortina is the current Treasurer for the Connecticut Police Work Dog Association Inc. and has been appointed as Treasurer since its inception in 1991. Jim is one of the charter members of the C.P.W.D.A. organization. Since 1975 he has been a certified professional dog trainer and received his Master Trainer Certification in 1985. During his career he has provided armed K-9 strike crowd control for security agencies in Connecticut and out of state security companies. In conjunction with other members of the Connecticut Police Work Dog Association Inc. Board of Directors, he helped to draft Connecticut Statute 53-247(e) "Intentional Injury or Killing of Police K-9" which was passed by the Senate in 1993 and also assisted in implementing the prestigious Daniel Wasson Memorial K-9 Award in 1992. In 1993 he helped coordinate the North American Police Work Dog Association Nationals in New London, Connecticut. He was appointed Training Director for the New London County Work Dog Association from 1985-1987. He performed decoy work for Connecticut Police Work Dog Association Inc. in police K-9 demonstrations, trained several local police department canines, and coordinated training workshops for out-of-state police departments. He participated in the United States Police K-9 Association Trials in Croton on Hudson, New York in 1985 as a decoy. He is an avid photographer and received photography awards in 1989, 1990, and 1991 and currently takes photographs for the Connecticut Police Work Dog Association Inc.