Please Visit And Support Our Sponsors
The Connecticut Police Work Dog Association is a Non-Profit tax-exempt public charity recognized under 501 (C)(3) of the Internal Revenue Code. All donations are tax deductible. The Connecticut Police Work Dog Association would like to thank the following companies for their donations and continued support which is greatly appreciated and contributes to our success! Please patronize the following companies listed below.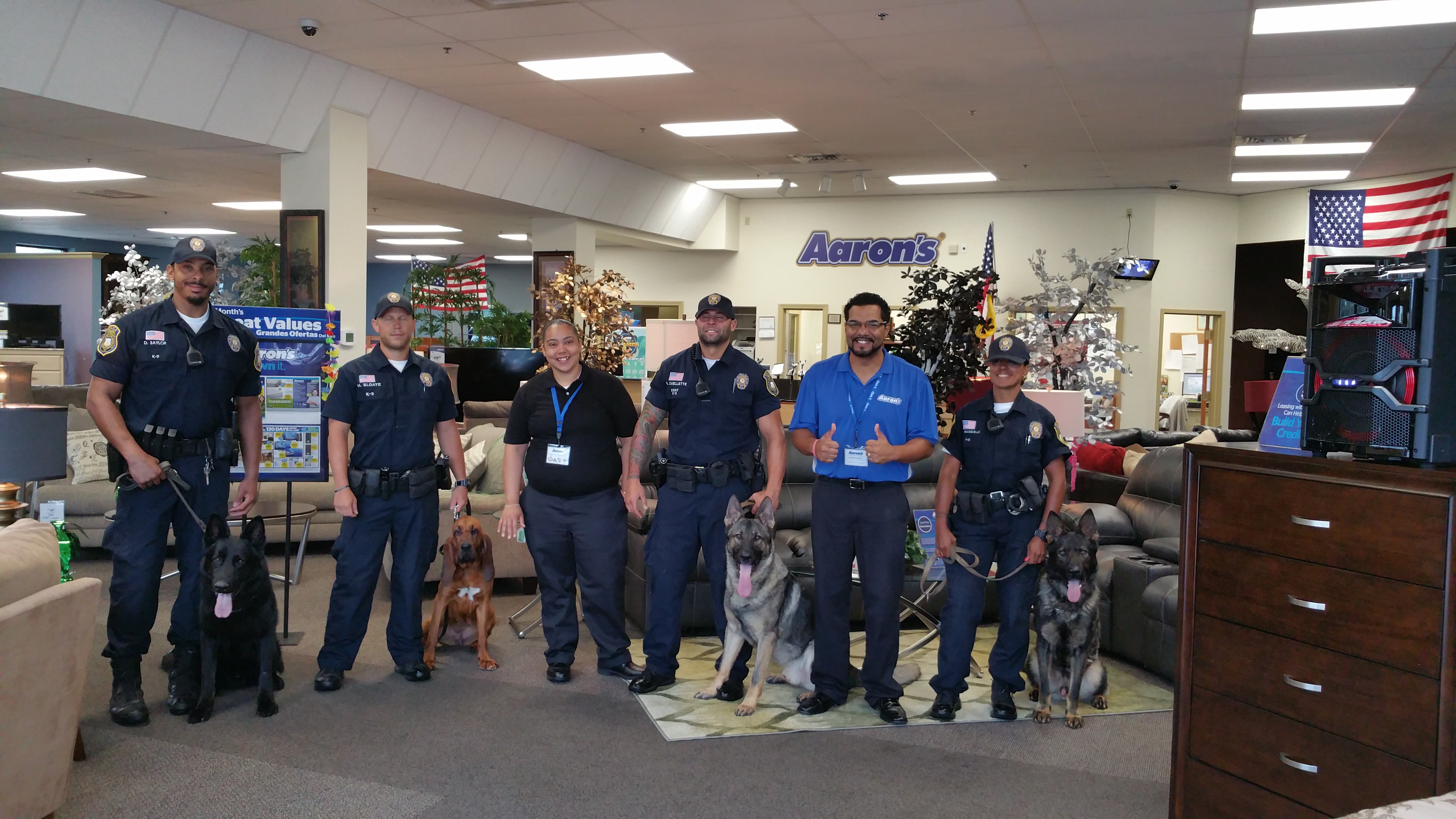 Members of the New Britain Police Department K9 Unit show their appreciation to New Britain Aarons store for their generous donation to CPWDA. (L to R) Ofc. Devin Saylor & K9 Blaze, Ofc. Matthew Sloate & K9 Marley, Aaron's store Sales Manager Samantha Estrada, Ofc. Rejean Ouellette & K9 Pup, Aaron's store Manager Andre Davile and Ofc. Emily Carrasquillo & K9 Thor. Photo taken 8/11/15.